Crazy Gif
Tri-Tip Sandwiches
Or is it TriTip?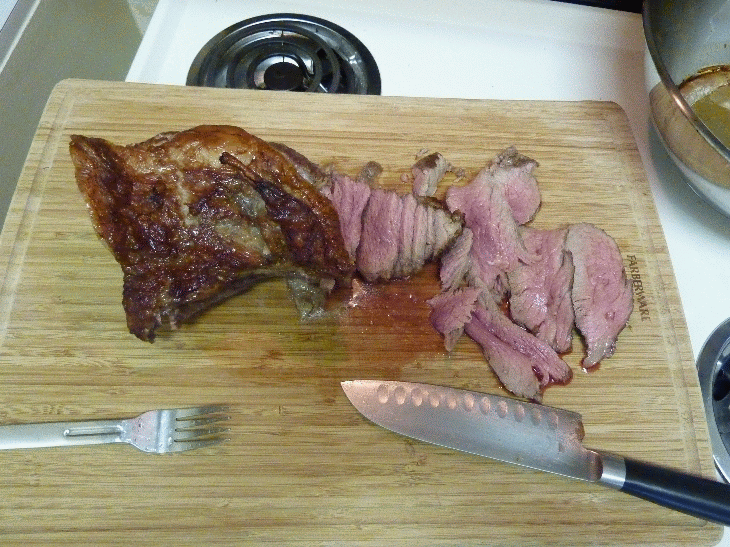 I've been getting my TriTip at Fresh & Easy, lately. In fact, the only reason I've been eating so much TriTip lately is because Fresh & Easy virtually gives the stuff away ($2.99/lb + a coupon for $5 off a $20 purchase and it's about the price of hamburger, maybe less). Anyhow, I roasted that sucker for a hour plus at 425 (Fahrenheit, who knows what a tempeture that high in Celcius would do) and this is what it looks like. And then, I sliced it up and made sandwiches out of it with mayonnaises, mustard, and/or horseradish (probably all three on this one): also, a fair amount of salt and pepper. The sandwich looks like I took a few bites out of it already, because I couldn't wait (no, just kidding); rather, instead of slicing the bread, I ripped it.

Argh! Take that He-Man!

And having shared my secret (but not my secret identity), I now predict that countless bistros and cafes around the country will start doing this very thing (hand ripped sandwich bread), claiming the flourish as their own signature touch. Nonsense, much like the Internet, I invented it and you saw it here first.

And now, on to bigger and better things... whatever that might be, the choice is yours.