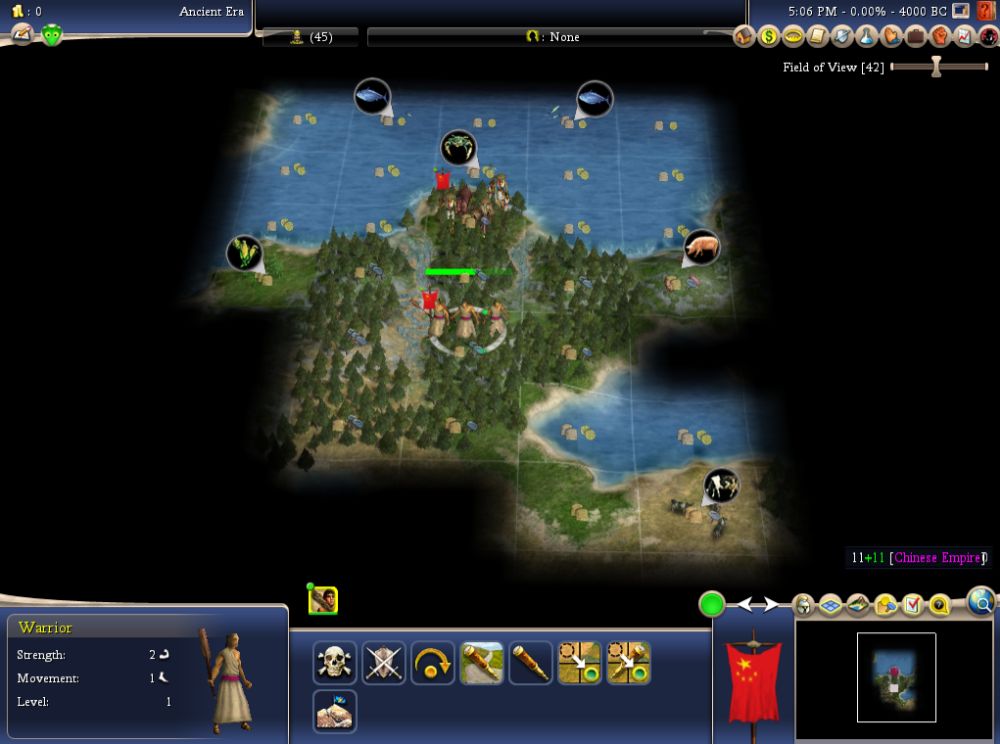 Qin Shi Huang of China

Noble
Five Players
So, Four Opponents

Map: Tetonics
Size: Small
Era: Ancient
Speed: Marathon
Landmass: 30% Water
Aridity: Normal

No Technology Brokering
Permanent Alliances
No Tribal Villages
No Random Events

All Victories

Beyond the Sword 3.19
BUG Mod 4.5 [Build 2221]
BULL 1.4 [Build 243]
BAT Mod 4.1


Private Rules
1: I can reroll the map as many times as I want.

2: No restarts or mulligans for any reason... except if I accidentally hit the end turn button, when I mean to found a City.

For all other pre-game planning, I will refer you, once again, to
016-cho-ko-nuts-notes.txt
. I trust one will stop reading at the appropriate place if one wishes to preserve the mystery.
Suffice to say, after Holy Cow (a Huge Rainforest Map), I was sick and tired of micro-managing my empire and wanted to try my hand at a much smaller kingdom.