Brett
Rants
Honolulu Museum of Art
Bank of Hawaii Family Sunday
12-22-13
I went to the Honolulu Museum of Art, availing myself of the free admission for Bank of Hawaii's Family Sunday. Some folks buy souvenirs at the museum store. I'm more keen on creating a photo essay of my visit or for venues wherein photography is frowned upon, a bit of creative writing. This then is the record of my visit.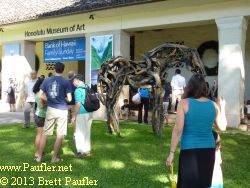 Doors Opened at 11AM.
This is the lineup awaiting entry..


Comments Listed by Room Heading
A Poem

(No sense proofreading.
It made sense at the time.)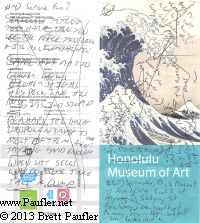 17th Century European Art
High Tech (ships).
A day for my mind to roam free.
Family Portrait, Kids... I need one of those.


Portraiture
Presentation of self, a skill was lost.
A general, men were lost.

A merchant, a man of letters -- or at least, aspires to be.


18th Century European Art
China, we have this
Her nipples pinched, we want this


Antiquity + The Body
It was dark until I entered the room
A body with no head


Medeival + Renaissance
Religion, the halo is empty, means nothing to me

Man, she is ugly
Madonnas, so many


Impressionist + Post Impressionist Art
Lilies! They've got a Matisse, sorry, Monet
Steamships and Smoke, it's the industrial age
A return to nature and/or it's departure

A gallery to myself once again

Robert Allerton Art Library
It's closed. No books for you!


Modernism
Shiny, Happy Rainbows...

As we ask the question:
How do you paint a symphony?
Or anything that matters in only 2D?

A meal is a banquet all in the head
or scars that go so deep


Modernism
A drum-set for a couch, I stare at Chaos
No wonder I prefer surrealistic clouds
It's cold in here


Works on Paper
Small photos
Sorry, not interested


Temporary Exhibits
And then, things got weird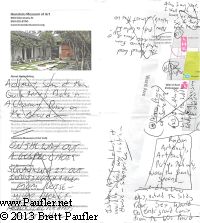 Floor 1: Temporary Exhibitions
O'Keef/Adams -- flowers/plants
Some people do these exhibits very quickly
Maybe they were looking for something, someone

It's like sitting in a forest as the animals go by

I like the chairs -- wood, fitting

It's free and so few people come
Empty again
More guards than patrons


Random works by various artists was more interesting
even some porn






Floor 2: Arts of Hawai'i
Once again, to myself
I shall sit and watch the lava flow...
about the pace of real time

Is the bench Koa?
If so, worth a small fortune

Old women, some of these I recognize

And suddenly, a forest of hanging shovels
Um, yeah, OK. But is it art?
No, its a protest, propaganda
What do I know?
Progress comes at a price
I like the lava better...
or that girl walking around in a short skirt


Contemporary Art
Serious Fun?
Seriously trying to hard

Then you see the piece and it's all worthwhile
Same hit ratio: lower lows, higher highs

He's picking his nose
It's just stupid

Perhaps the great unspoken truth is
most of them aren't trying hard enough
When shit sells, why do more than take a dump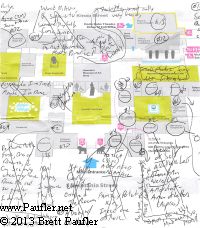 Japanese Wood Block Prints
Almost no reacton

Japanese Art
Maybe, I'm tired
Maybe, I'm done

Chinese Art
Perfume bottles, dresser drawers
I can see why others may have done the rest so quickly
I do not linger long


Pan Asia Buddhism
I've always liked the Buddha statue
I've seen this before
A prince or something

Chinese Art
Random artefacts, perhaps that's why

Worse than shovels, spoons
Endless vases


Korean Art
More vases
I suppose they're different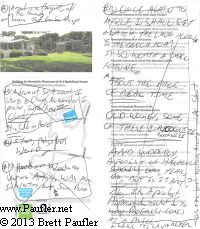 Temporary Exhibitions
Behind the sliding door...
SEX!!!

Would do Underground Comix from the 60s proud
Tales of a Hundred Vaginas - vol 2 of 2
collect them all

Seriously, dicks dressed in men's clothes
Cock fight, anyone?

Studying for anatomy, one would get the wrong idea

Hey! Suddenly, I'm interested.

Though, the variation left a lot to be desired
Same girl, same dick, different page
Even the pose was the same
Maybe I exaggerate

Super Dick to the Rescue!
Um, what's that guy going to do with that cup that runneth over?

Actually, some of them quite funny
Dicks in a classroom, studying pussy on the board

Textiles
Nope


Indian Art
The horned god
What survives from 1000 years ago?

Now, that's a colorful wood, almost fresco


Southwest Asian Art
Alas, I am tired
Perhaps I shall walk this way soon...
or never again
So I tary
Walk the room twice
Thrice


Indonesian Art
Wood masks
I suppose someone calls this comic
I actually like

The rest, harmless
Mostly primitive

Time for a plate lunch

The lighting is not really very good

Art of the Islamic World
Final and last
It would be a good way to style a house
Shangri La

On the way out, a gospel Choir
Squawking it out
Indistinguishable from noise
What a racket

Right.
Enough.
I'm out of here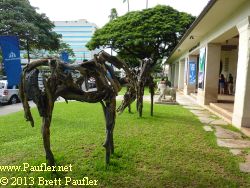 Doors Closed at 5PM. I left at 3PM.


next BrettRants entry

BrettRants Index

copyright © 2013 Brett Paufler
paufler.net@gmail.com

Final Analysis:
worth every penny
and a few bucks more

The brochure is obviously Copyright the Honolulu Museum of Art. As a bit of Modern Art, I figure it's use herein is fair game and fair use. I'm sure they'll tell me eventually if they disagree. At which point I'll delete the images if they do.


Two and a half years later
and I've been dozens of times
First Wednesday
Third Sunday
Free! Free! Free!
World Class Art
Mark your calendar.