Brett
Food
A Blog About Food
&
Web Design
Only The Best
I'm thinking about
changing that to my tag line to
Only The Best
Perhaps do one meal a week,
as a 'Web Meal'.
And limit my postings to that.
We'll see.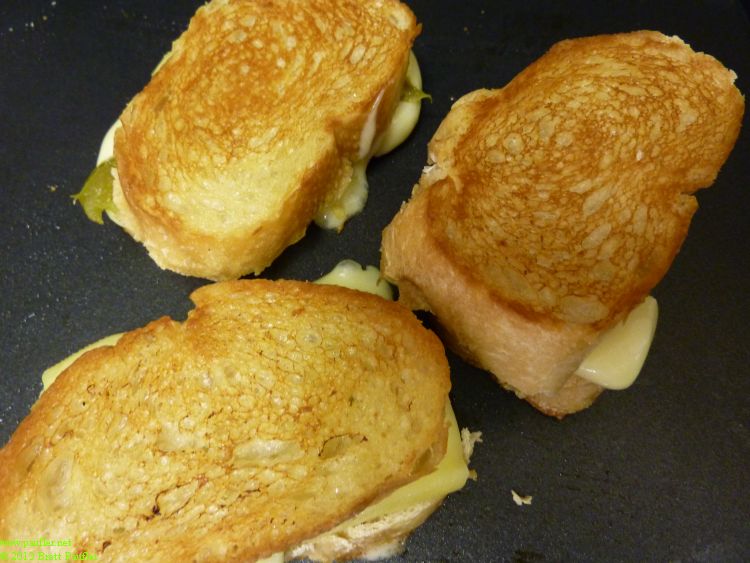 Got a panini grill.
The above is grilled Gouda & jalapenos.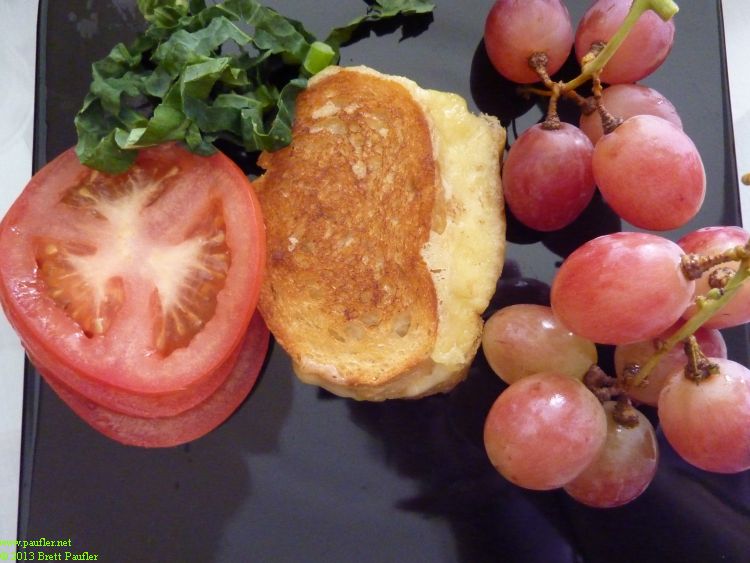 More or less the same, but with grapes.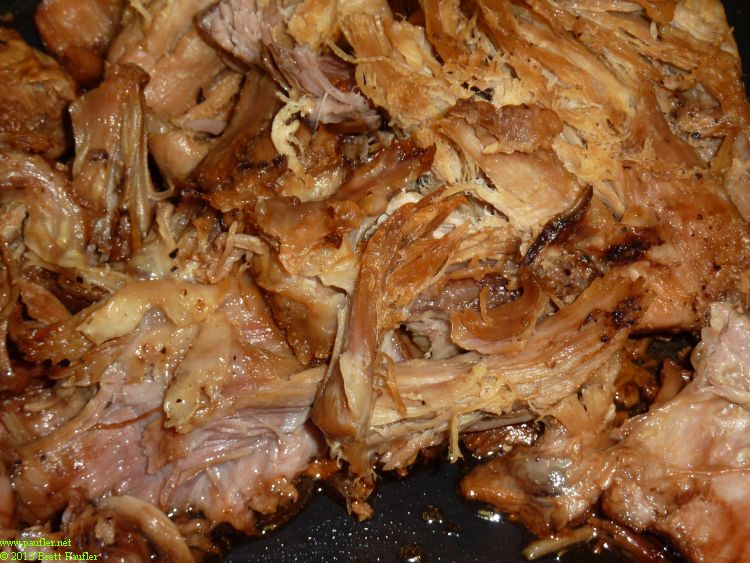 The above is pulled pork:
braised and shredded, still in the pan.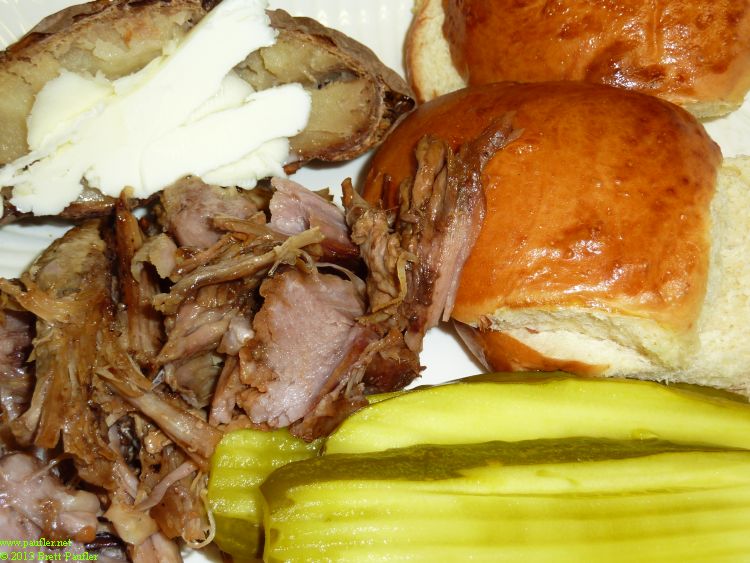 Pulled pork as a meal with potatoes & rolls.
The rolls are about to be made into sandwiches with the pickles.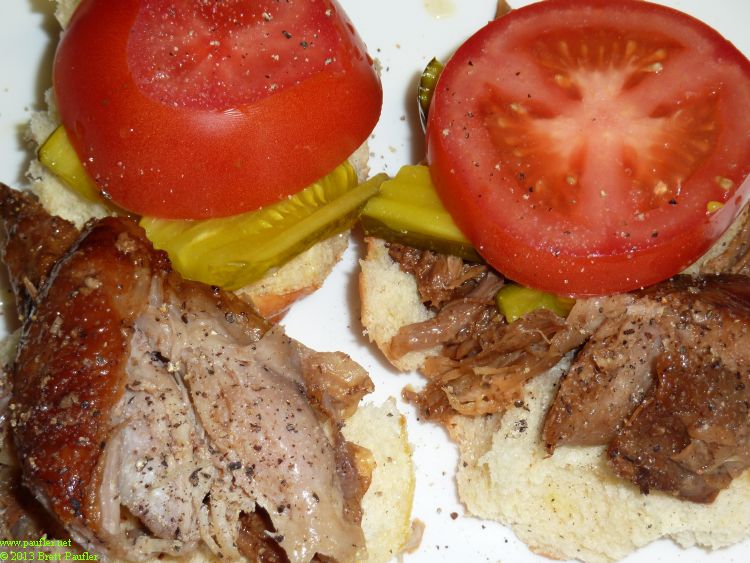 Pulled pork, once again.
With tomatoes & pickles, this time.
Oh, and lots of salt and pepper -- them be the specks.
This just might be one of those them there

Best of the Best
Good Pictures
of
Good Eats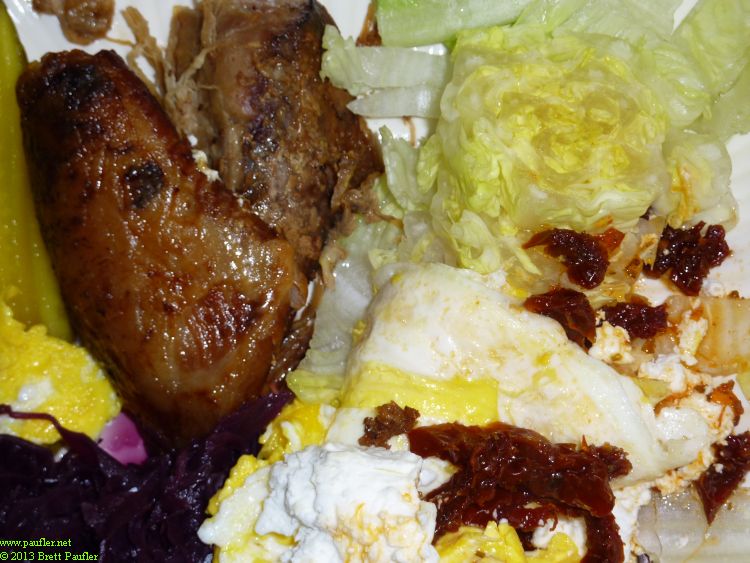 Kumquat Duck
(I have no idea where I got quince from at this point)
with fried eggs laced with sun dried tomatoes.
The purple stuff is cabbage.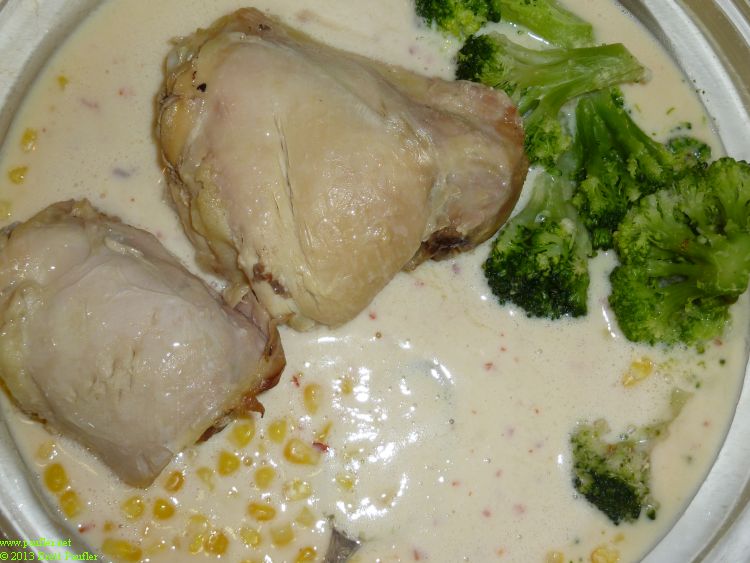 Tom Kha Gha
a dish,
which if you've been reading this site
from the beginning,
you know that I simply adore.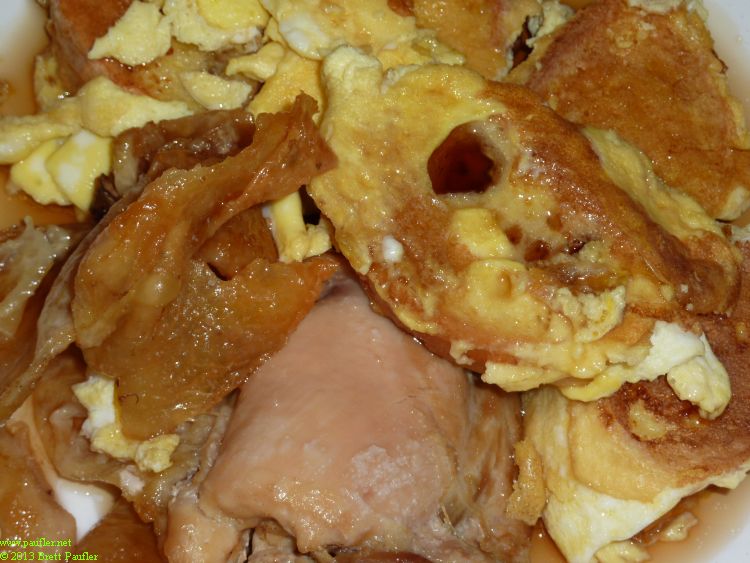 Down the street there's a place that specializes in
Chicken & Waffles.

Well, this is chicken and scrambled French toast, made with French bread.
Syrup & Salt:
two great tastes that taste great together.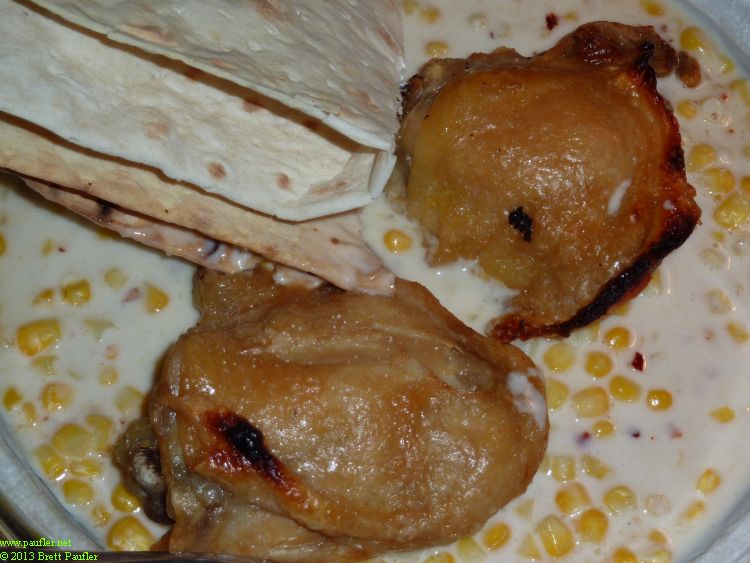 Tom Kha Gha with chicken and flatbread.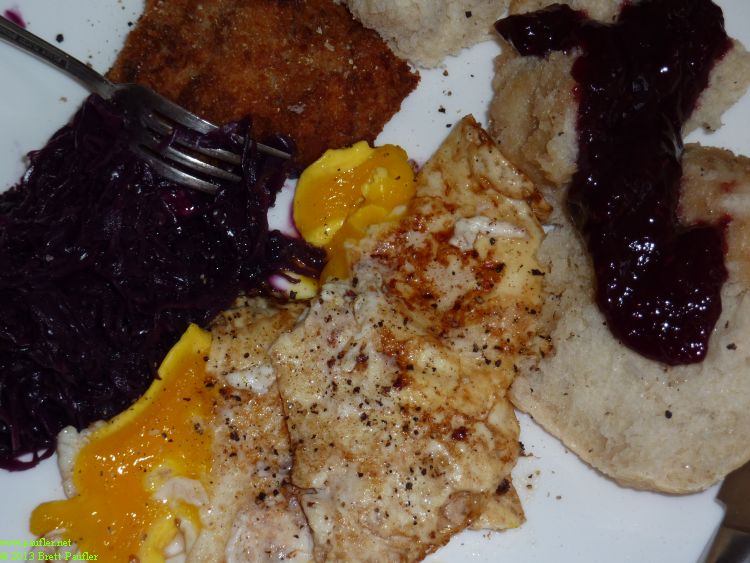 Fried eggs with assorted leftovers.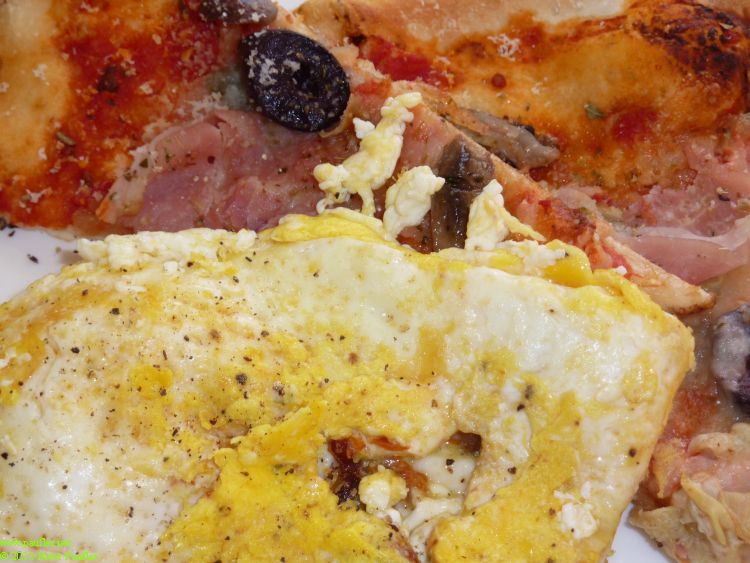 More assorted leftovers, well, pizza, actually.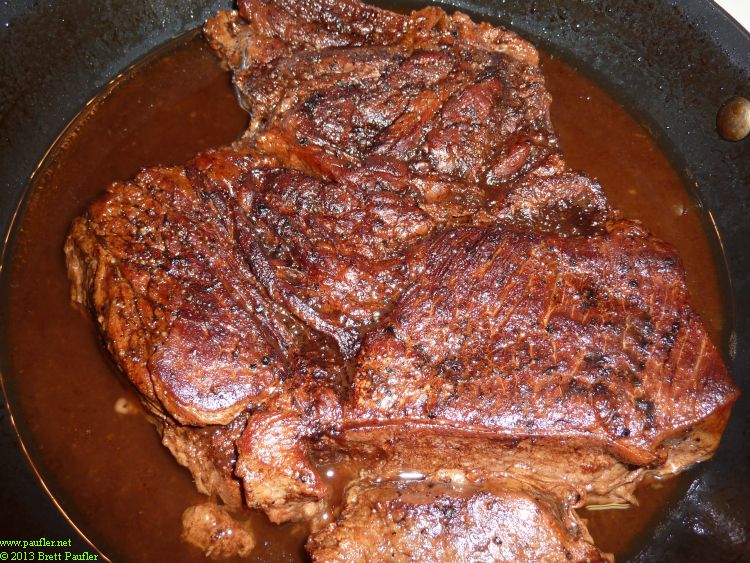 Chuck Roast.
450 for a half hour.
Then slow roasted
(or braised)
with water on low heat.




So tender, it pulls apart with a fork.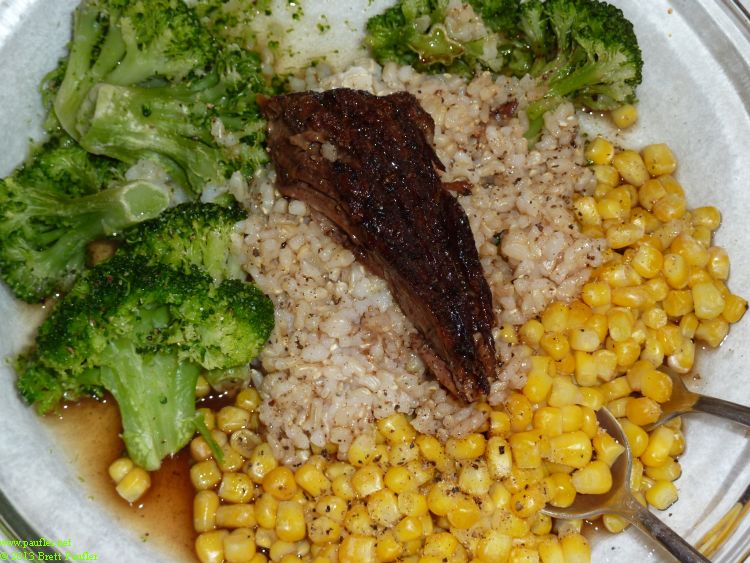 Same dish the next day.
Meat this greasy, and that's pretty much all I want to eat.

Copyright © 2013-2016 Brett Paufler
The Giggling Gourmand