Brett
Food
Roast Duck
A Blog Post about
Roast Duck,
Fruit Stuffing,
&
Braised Root Vegetables
in a
Light Duck Sauce


Duck!
It's what's for supper.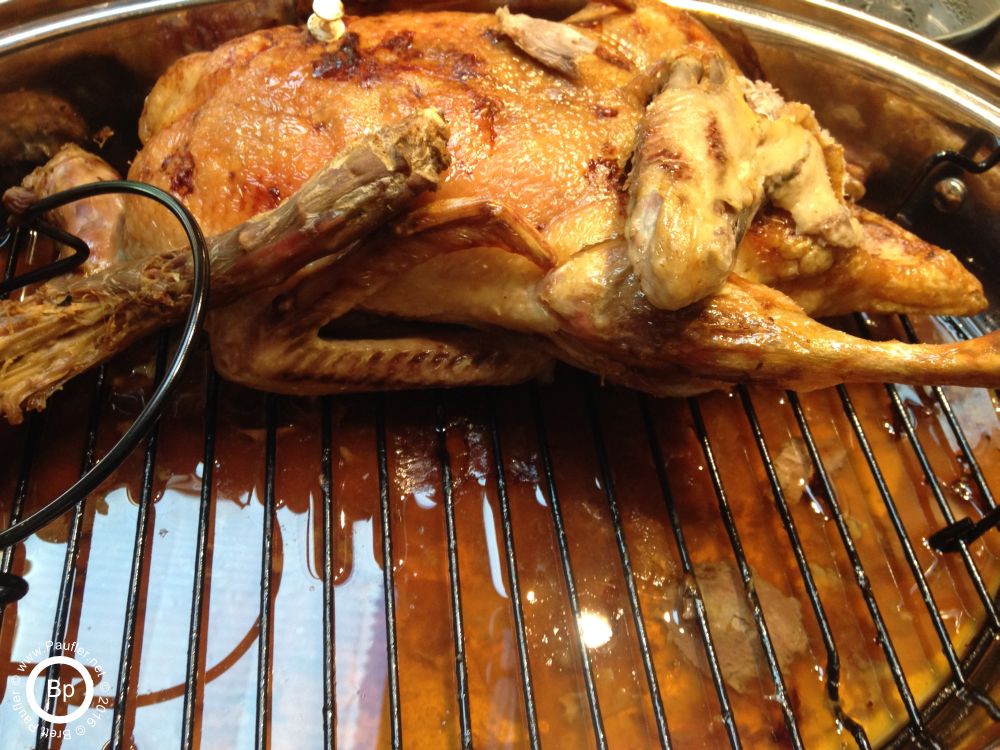 Granted, this is a weird sort of picture. Originally, there was another duck in the pan, but priorities change over the years. Time was, getting the pictures would be the most important aspect. For this meal, I was just cooking. And you know, it looked good. So, maybe I should post it to the web.

Whatever. A duck is missing in the foreground. By the time I took this picture, well, you'll see what's left of the other in a moment.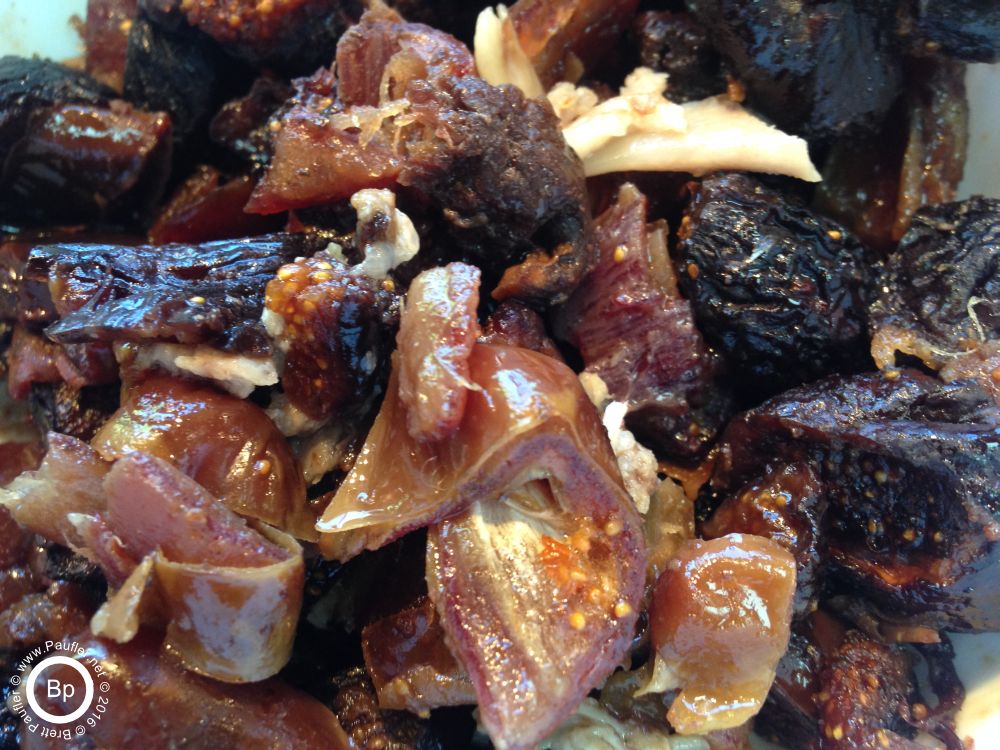 This is the stuffing: glorious, glorious stuffing.

Stuffing to the Left: dates and figs. Awesome!

Stuffing to the Right: dried apricots and cherries. Par excellence!

Both turned out better than expected (just stuff cavity with dried fruit and viola). And though I'd be happy to experiment with fresh fruit, the dried stuff worked just fine.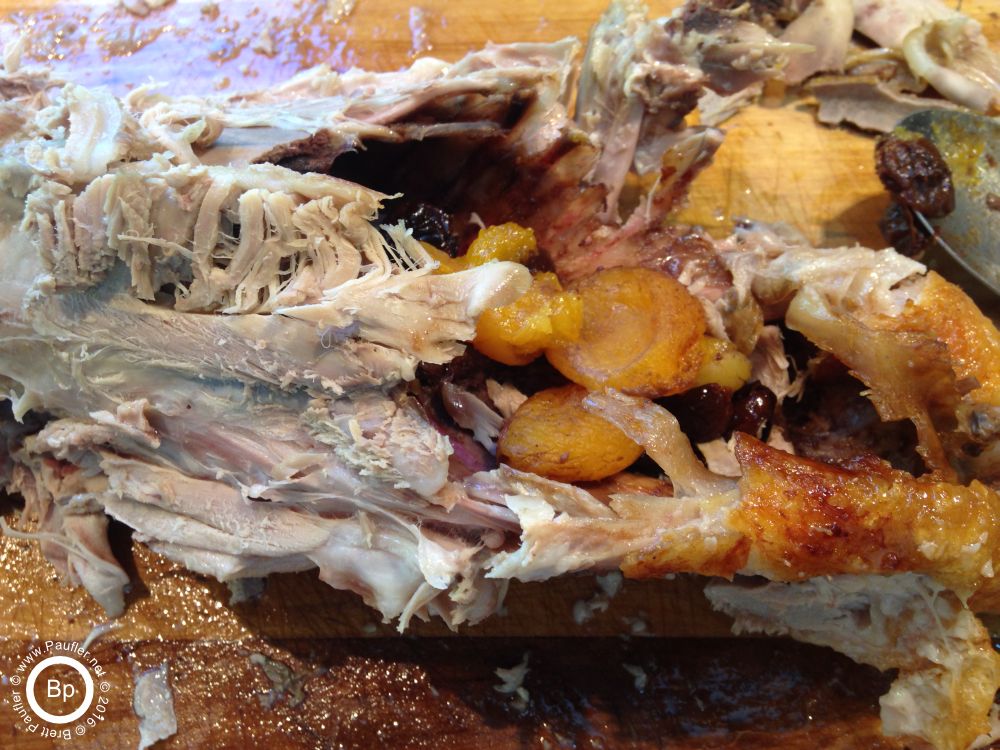 I promised you a view of the carcase, the gutted remains. This was all cooked for 2.5hrs at 350 Fahrenheit, cover off. Duck is tougher (the bones stay more firmly in the socket, my test for doneness) than chicken, so I'd have been happy to let it go another half hour.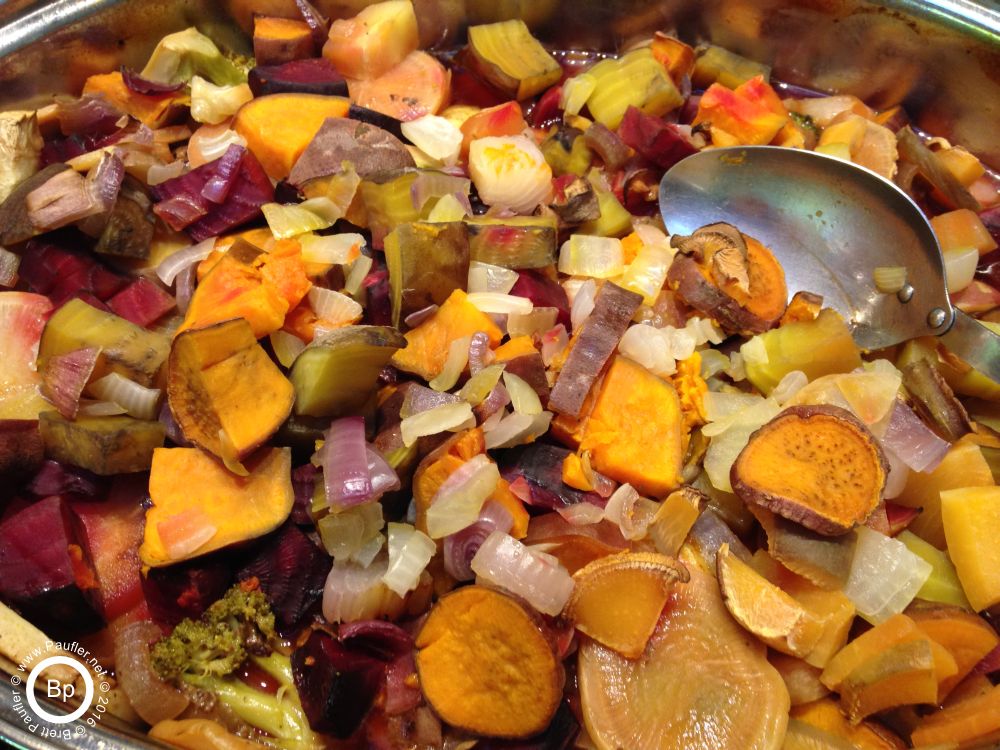 And the next day, root stew. Drippings from the duck and a catch-as-catch-can from the produce section of anything resembling a root (potatoes, sweet and otherwise, carrots, turnip, onions, and so on). There was no spice, but I've had this with a little anise and that worked out well, so perhaps some, what, nutmeg, ginger, doesn't matter.

Oh, I also cut the broth with equal parts water (and who knows what dripped down from the roots), but the gravy/sauce made an excellent sort of soup.

Very pleased. One/One would do again.


more


Brett

Food


please

The Home Page
www.paufler.net


And all that legal mumbo-jumbo.
© Copyright 2016 Brett Paufler
paufler.net@gmail.com
Terms of Service May 18th, 2016